The University of Texas at Austin :: iGEM Team
What is synthetic biology? What is iGEM?
| | |
| --- | --- |
| | "The International Genetically Engineered Machine competition (iGEM) is the premiere undergraduate Synthetic Biology competition. Student teams are given a kit of biological parts at the beginning of the summer from the Registry of Standard Biological Parts. Working at their own schools over the summer, they use these parts and new parts of their own design to build biological systems and operate them in living cells." –iGEM Foundation |
Interested in joining the UT Austin iGEM Team?
New students are accepted to join the team each year in Nov-Dec.
More information and application instructions can be found on EUREKA.
Past UT Austin iGEM Team Projects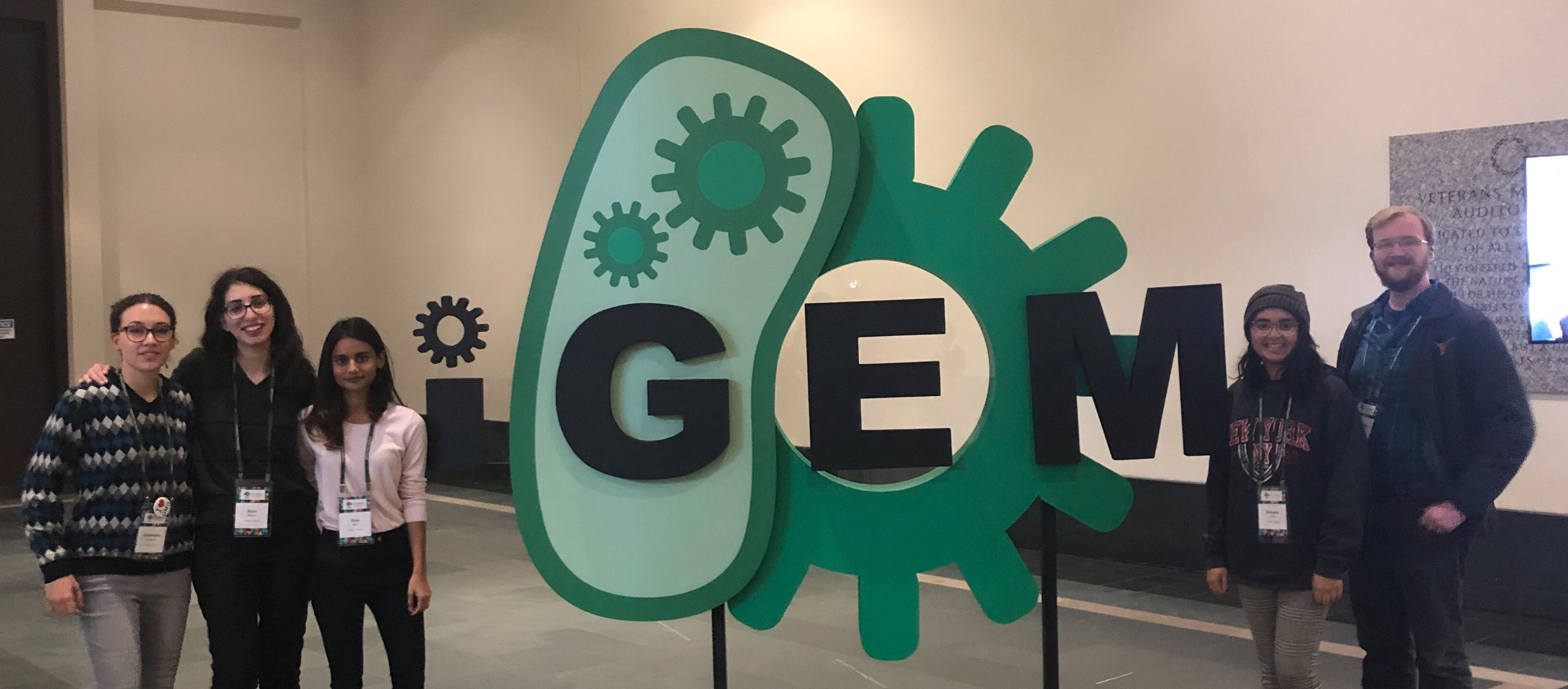 Members of the
2019 UT iGEM team
at the Giant Jamboree in Boston
Contributors to this topic

JeffreyBarrick, DennisMishler
Topic revision: r40 - 11 Nov 2019 - 22:35:30 - Main.JeffreyBarrick