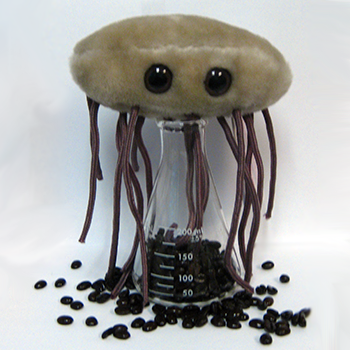 We are broadly interested in understanding evolution as a creative force. We primarily use experiments with microorganisms and molecules to watch evolution as it happens. We are especially interested in how the potential for adaptive evolution (evolvability) can itself evolve due to mutations that alter mutation rates and genetic interactions. We use molecular systems biology approaches to unravel the dynamics of genetic trajectories and diversity in these laboratory populations, including developing tools for analyzing next-generation DNA sequencing data. We are also beginning to use synthetic biology approaches to manipulate the evolutionary potential of microorganisms by giving them access to new chemical building blocks and routes for genetic change. Our eventual goals are to use what we learn in these model systems to better control evolutionary processes to produce desirable biotechnology solutions and to anticipate and frustrate the evolution of pathogenic microbes and cancers. Read more about our current

Research Interests

May 2013: Graduate students Michael Hammerling and Brian Renda pass their Part B Exams and are admitted to candidacy.

April 2013: Graduate student Gabriel Suarez and postdoc Dr. Dennis Mishler join the lab.
January 2013: Dr. Barrick appears in the Introduction to BEACON video which explains the goals of this multi-institution NSF center to study evolution in action.

December 2012: The Cancer Prevention & Research Institute of Texas (CPRIT) funds research in the Barrick lab to study "Deep sequencing oncoviral evolvomes as a personalized cancer diagnostic tool".
Archived news items »